Draftcoin Currency Information
Here you can find information about the Draftcoin Currency, Wallet and setting up Masternodes
General Information
Draftcoin and BTCDraft was an idea founded in 2014 by several disgruntled crypto-enthusiasts. The idea was taken forward to create a viable, sustainable, and ethical solution to scam ICO's, uninterested developers, and unknown hierarchical crypto-businesses.
BTCDraft provides users the opportunity to use their skills in games that focus primarily on the knowledge of Arcade and Casino Games to earn and stockpile DraftCoin.
Integral to the very idea of BTCDraft is a new cryptocurrency designed specifically for our crypto gaming platform. This will be used to play games on our website and bet in our sports betting and casino; this coin is called DraftCoin and it will be identified with the ticker DFT. DraftCoin will be paired with USD and as the price of Bitcoin fluctuates against USD, it will do the same with DFT. To protect our users from currency value fluctuations, DFT will be fully tradeable directly on Btcdraft.com, as well as many future cryptocurrency exchanges.
DraftCoin will be the first cryptocurrency to have a blockchain built on top of a gaming platform. Along with using DFT as the gaming website's native currency, we also plan to take advantage of blockchain technology to store player statistics and high scores, and so provide the most verifiable high score system possible, and a premium gaming experience to our users.
DraftCoin has proudly launched with NO ICO! 15 million out of total of 20 million DFT have been mined and these last 5 million coins will be paid out to clients staking DFT in their personal wallets. 10 million coins will be purchased and held offline, for use within our future Casino. Once DFT is added as a tradeable currency on third-party exchanges, we will be buying back available DFT to replenish the house's supply. DraftCoin is a 75% pre-mined, PoS [Proof of Stake] cryptocurrency used exclusively for our platform directly at www.BTCDraft.com / .ca
FDFT will be a Free version of DFT only available on site. All new users who register at BTCDraft.com will receive this token. FDFT can be used to play games for free without risk. You will be able to use FDFT in various locations within the site like purchasing raffle tickets to win memorabilia or gift cards.
Draftcoin Specifications:
| | |
| --- | --- |
| Algorithm | Scrypt [100% Proof of Stake] |
| Proof of Stake Reward | 10% per Year |
| Total Initial Supply | 20.000.000 |
| Premine | 75% / 15.000.000 |
| Block Time | 60 Seconds |
| Minimum Coin Age | 20 Hours |
| Block Maturity | 50 Blocks |
Frequently asked Questions about Draftcoin:
Why 75% Premine?
The Premine is used to run the BTCDraft App where players can place wagers to win DFT. The coins will be used for payouts as well as purchases. To host a casino like system we must hold as much btc in our reserve to cover every dft in play.
How many DFT will I need to run a Masternode?
Is it better to run 1 Masternode with alot of coins or run several Masternodes on 10k DFT each?
That is really a split choice, you get about the same return from either, but using several Masternodes could bring in a few more transactions occasionally than you would in total for 1 in the same period.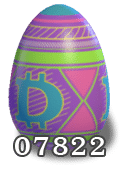 Wallet Information
To obtain your personal DFT Address, download your wallet at https://github.com/btcdraft/draftcoin/releases/tag/V1.0.0.4 and run the installer.
After that, your Wallet is ready to be used and receive its DFT!
We strongly advise encrypting your Wallet at Settings => Encrypt Wallet and set your own Pass Phrase there so only you can access the funds stored in the wallet. Save this Key in a safe place and make sure you do not lose it as any funds stored on the wallet cannot be accessed without it and will be lost!
To review your DFT Address, check out the "Receive" Tab on the left side, this will bring you to your Address management, where you can edit, add and delete your Addresses to receive funds.
After some DFT have been added to the wallet, all you need to do is keep it running and unlock it for staking, after 1-2 days the first PoS rewards should start coming in and can be reviewed on the Dashboard or in the Transactions Tab.
Staking:
1. Download the wallet from BTCDraft
2. Allow time for it to sync (might take an hour or more)
3. Move your dft from EXCHANGE to the BTCDraft wallet
4. Backup your BTCDraft wallet (dat file?)
5. Encrypt your wallet, during this process select to unlock your wallet for staking only.
Masternode Information
WHAT IS A MASTERNODE?
A masternode is a cryptocurrency full node or computer wallet that keeps the full copy of the blockchain in real-time, and is always up and running.
Masternodes are different in their function to normal nodes. They perform several other duties apart from keeping the full blockchain and relaying blocks/transactions as a full node does, such as increasing privacy of transactions, and instant transactions. These masternodes are not standalone but they are always communicating with other such nodes to make a decentralized network and are often referred in short form as MN.
MASTERNODE REQUIREMENTS
DraftCoin masternodes are required to have a minimum of (ten thousand) 10,000 DFT collateral, a dedicated IP address, and be able to run 24 hours a day with no more than a 1 hour connection loss. Masternodes are paid 10% apr dependant on network weight and all fees associated with block transactions and miners reward on every block. This is distributed to masternodes one at a time. Typically, around 5-7 DFT is paid to each masternode every ~1 day.
MASTERNODE INCOME
To set up and host a masternode it will cost money and a bit of effort. Masternodes are paid a miners fee as a reward to incentivize them. With current masternode numbers and rewards they will earn approximately a 12-15% return on 10,000 DraftCoins for the year of 2018. This reward increases in subsequent years as the network usage increases. As the value of DraftCoin rises, and the supply of DraftCoin moves downwards due to new masternodes starting, hosts will continue to be sufficiently incentivized. This projection includes 10% staking as well as fees that masternodes earn whenever someone uses its services, for example, sending a transaction.
HOST A MASTERNODE
The mining of 10,000 DraftCoins is out of the question since DraftCoin is a 75% premined coin and fully Proof Of Stake network. People argue the hardest part of obtaining such a quantity of DraftCoins is being able to purchase them all at the same price. DraftCoins can be obtained from exchanges such as Yobit.net, Coinexchange.io and Tradesatoshi.com. Would you like to see us on your favourite exchange? Drop us a line at [email protected]
You will need a server or a VPS installed with Linux or Windows. For the purposes of this guide we will be using Ubuntu 16.04 LTS. We recommend purchasing a cheap VPS through providers such as OVH and DigitalOcean, though any decent provider will do. Generally a low spec one will do. I use the 4 CAD ones from OVH and they work fine. You will also need a dedicated IP address. These will come with the VPS/server.
Here is a DraftCoin guide that will make the process a lot easier: Setup DraftCoin Masternode
If you don't have time to set up and maintain your own masternode and don't mind forking out a little extra, then you can go with paid masternode hosters which will greatly simplify the process.
A few good ones can be found below.
MASTERNODE HOSTING SERVICES
If you're interested in setting up a Trustless Hosting service for DrafCoin, these services only provide the VPS Backend setups. The wallets and coins are held by you (Trustless).
If you're interested in setting up Pooled Services and provide masternode accessibility to users with less than 10,000 DraftCoins (many users share 1 masternode) feel free to contact us [email protected]
P2P
Peer2Peer. Thanks to incentivization, DraftCoin's network has grown to 50 masternodes since it's launch in 2014. More masternodes means we will have more secure services, and more capacity for end-users to access Digital Cash from anywhere in the world, 24/7.
PROCESS OF REGISTERING A MASTERNODE
Obtain 10,000 DraftCoins(DFT) from an exchange, purchase a vps, install a wallet on the vps, email your masternodes wallet address and static IP address to [email protected] with this format
Name:
Contact Email:
Location:
Static IP address or DNS entry:
Primary Wallet address:
You agree that in order to remain in our masternode list, you must maintain a minimum of 10,000 DraftCoins(DFT) 24 hours a day in your registered masternode with no more than 1 hour downtime per day. If you are found to break these terms then your masternode will be removed from the masternode list.
There are a Limited number of masternodes available, if there are none left you must wait until a current masternode breaches contract and falls out of the list. You will then play in priority sequence.